Video Installation
These video installations intervene in natural environments to interrogate the sublime qualities of nature. The videos document the impossible, investigating the architectonics of so-called reality, physics and biology. I utilize Artificial Intelligence in the creation of these works.

Meditative Spaces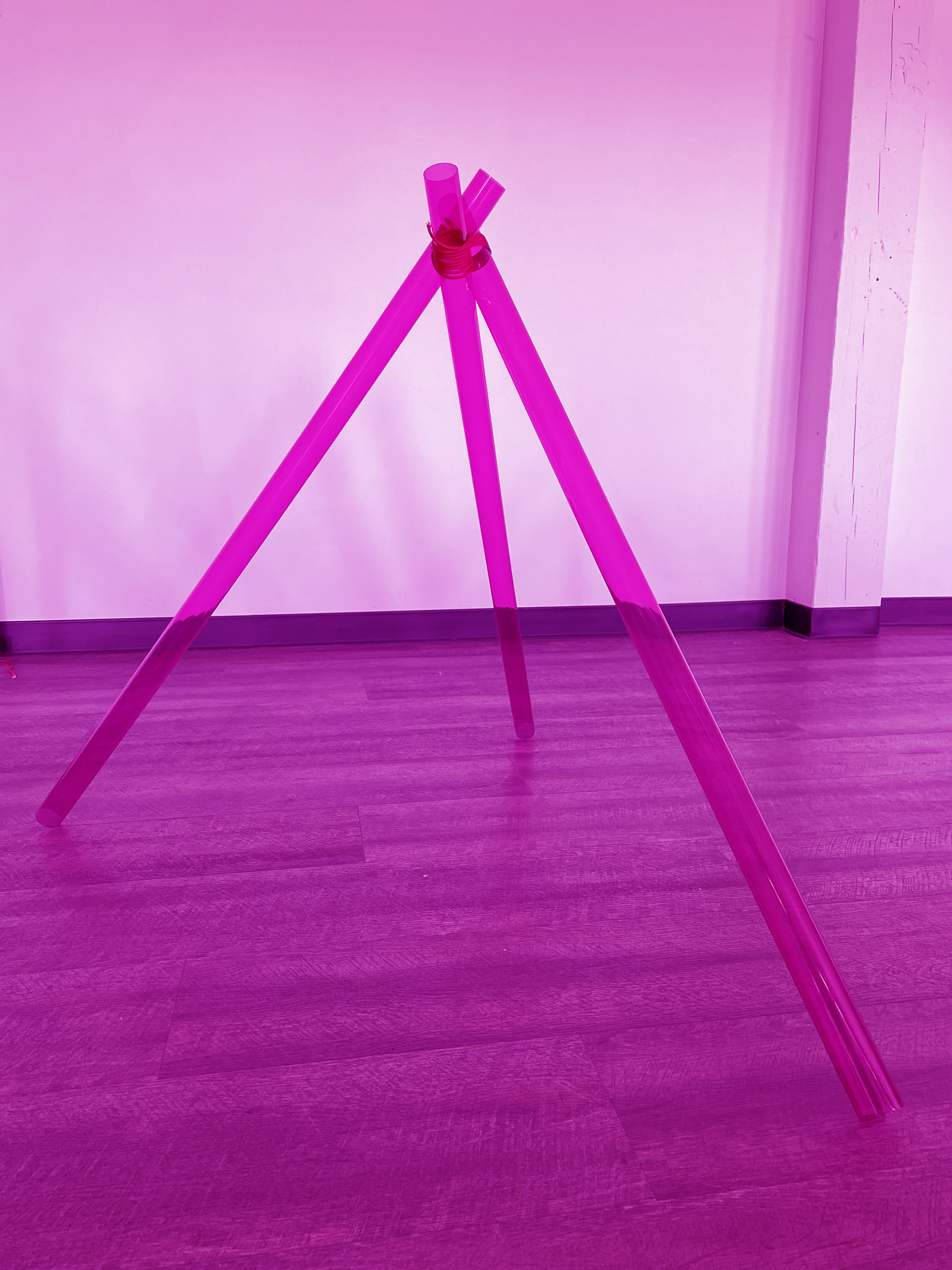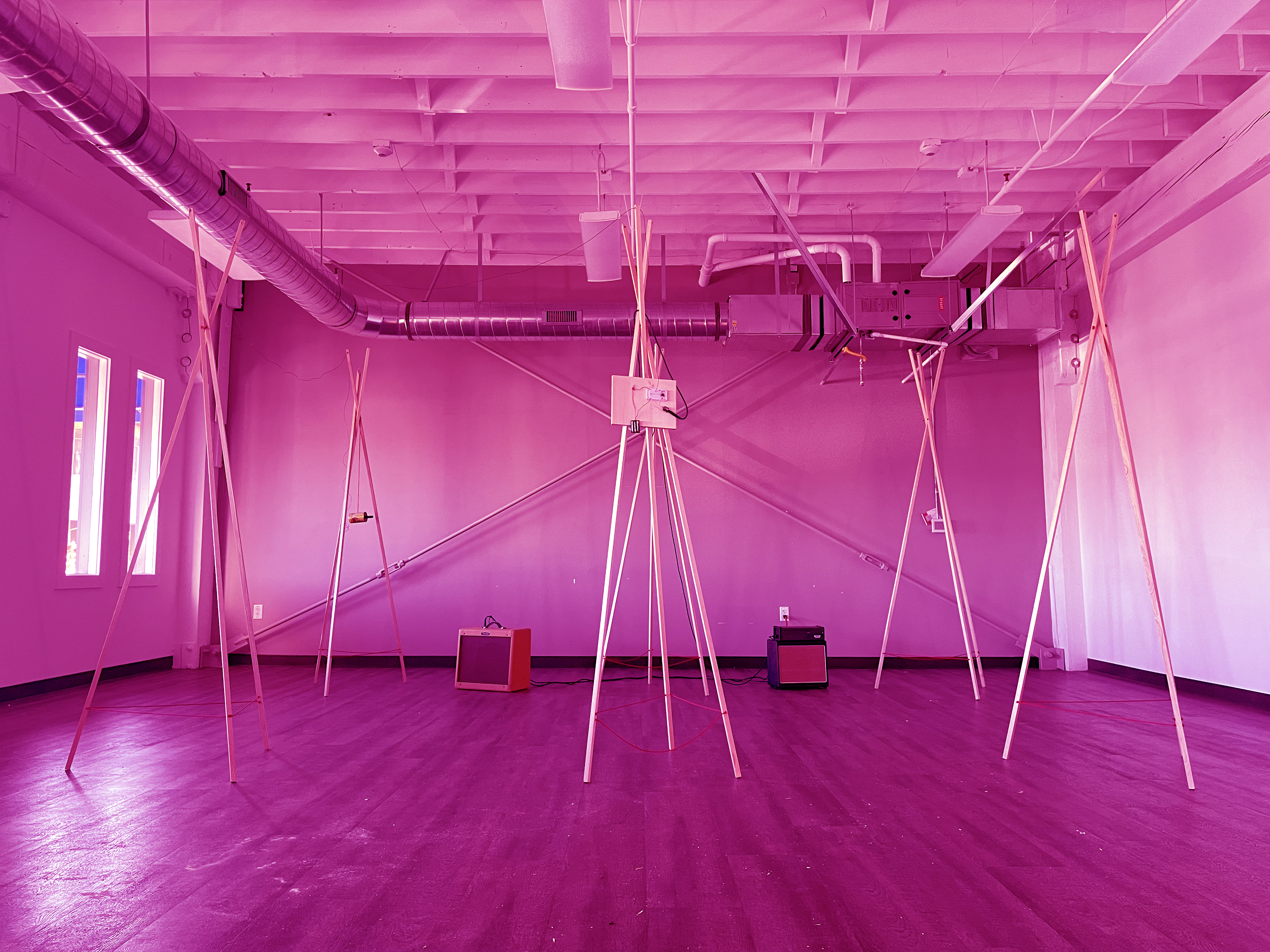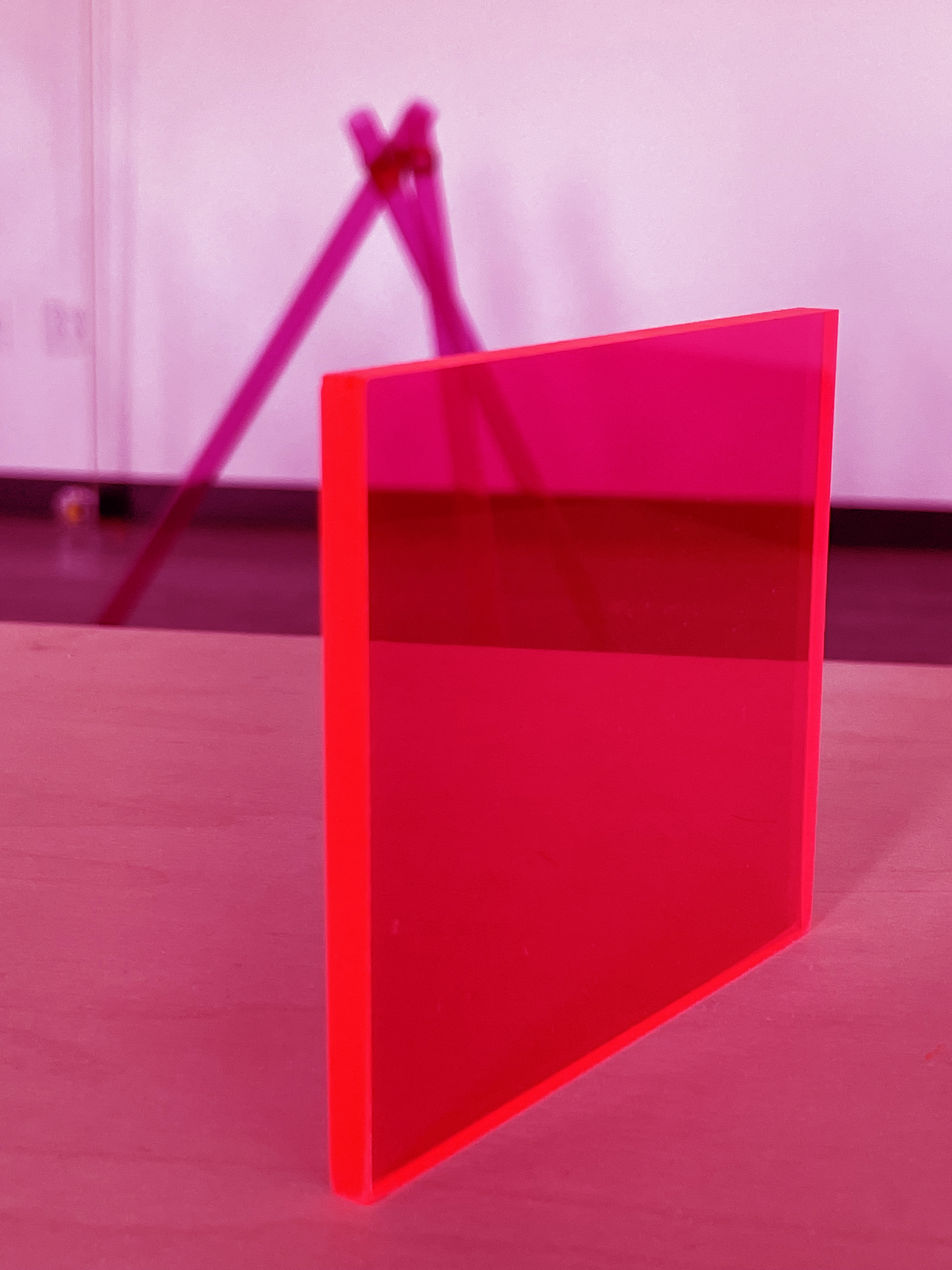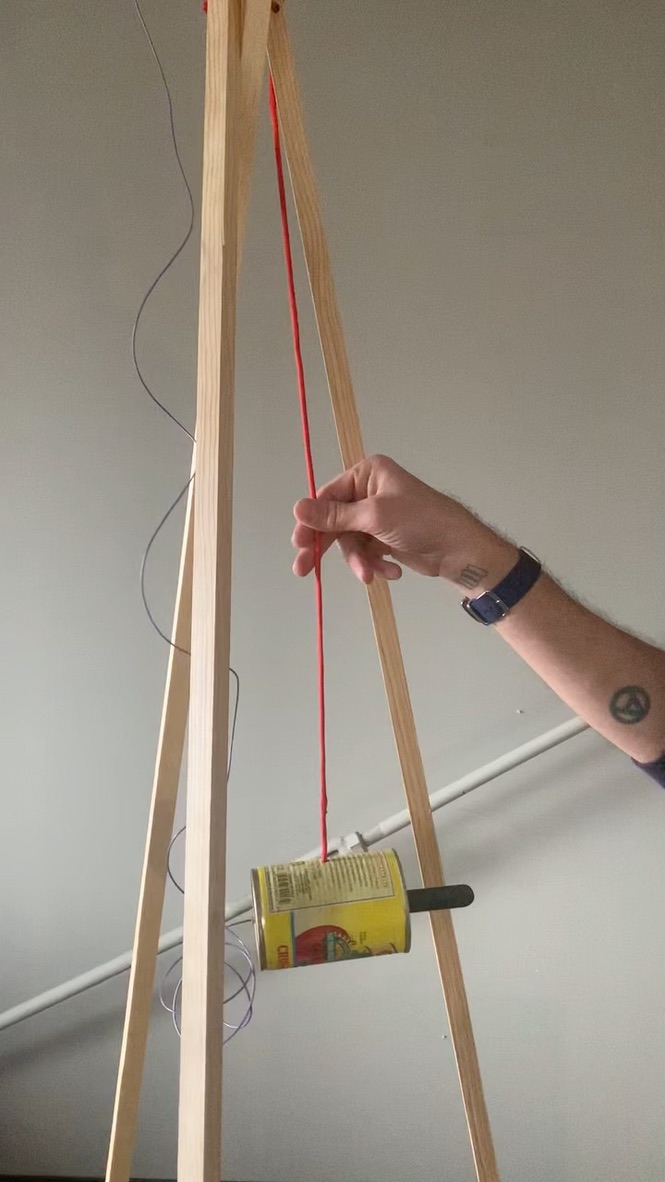 Generative sound installation with custom hardware and software. Meditative soundscapes generated by 1) Local wifi traffic and 2) Radio emissions from space. Custom hardware/software, LED light sculptures and custom loudspeakers.
Tiny Grass is Dreaming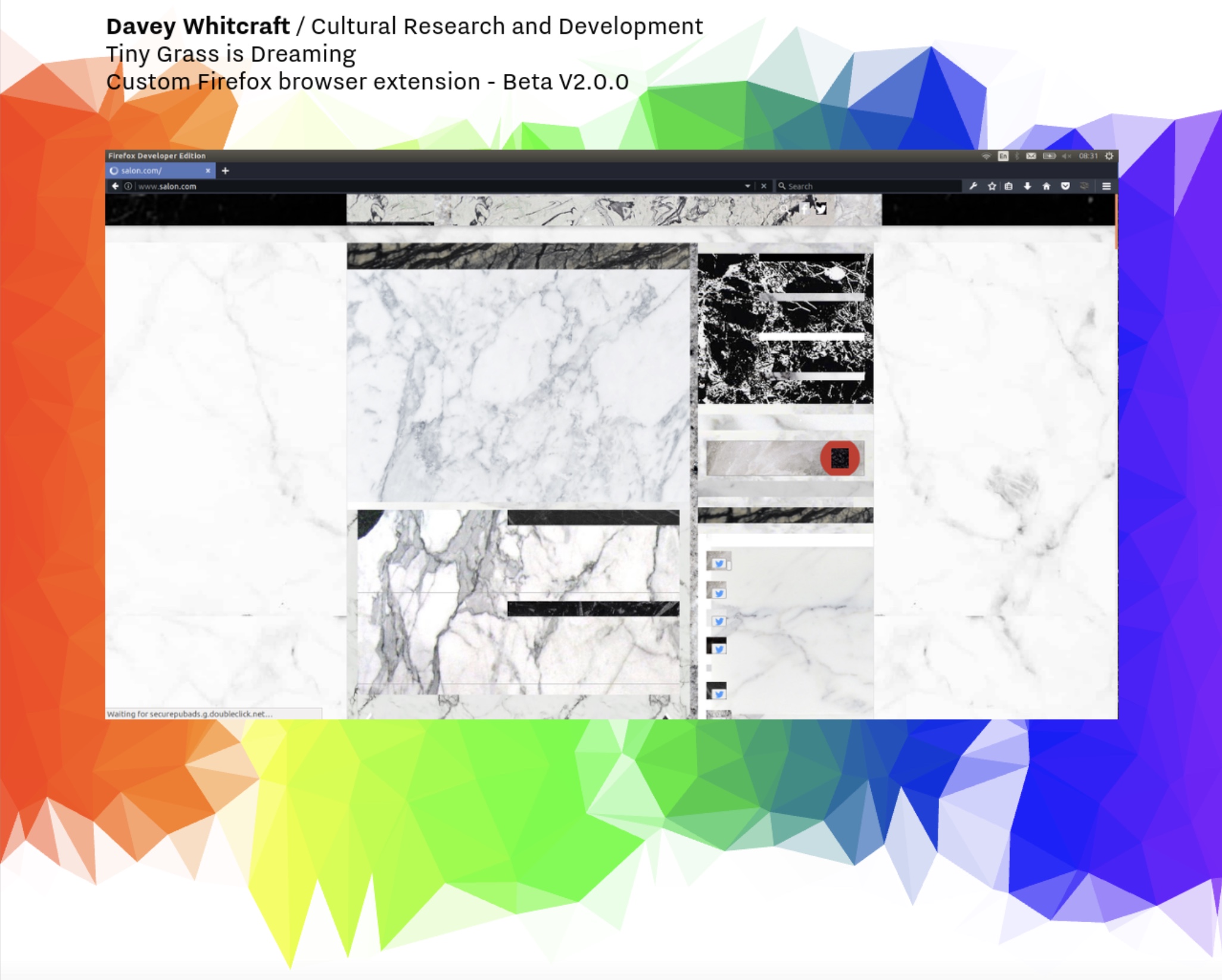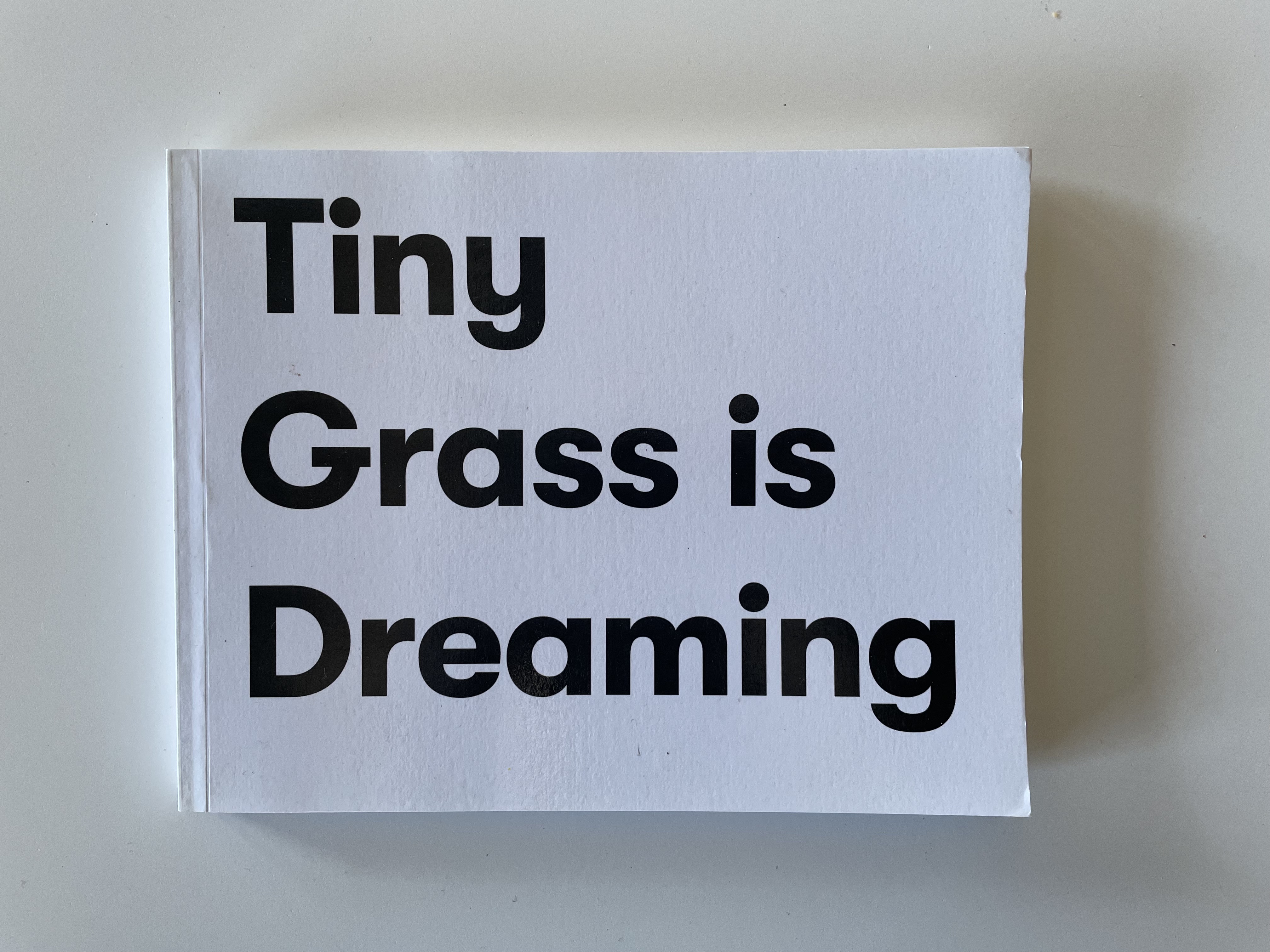 Custom web software and artist book, 2018. Web browser plug-in that converts all elements of visited pages into marble stone patterns, creating an abstraction that interogates the relationship between dynamic and static media, form and meaning.